Let's go back in History
We won't lie to you, finding a name is often a nightmare. But when our digital entrepreneurs gathered and got used to work together, we found a common thing representing the passion we put into our projects: give everything until the last minute. So what does it have to do with the name "Charrette"? Let's go for a little History flashback! We're in the Beaux Arts school of Paris which, up until 1968, had various locations: the main Bonaparte street, current Beaux-Arts address, and the others that we called « ateliers libres » (free workshops), distributed throughout the capital. For 140 years, the rule remains the same. The assignments and projects must be handed in at the main Bonaparte street address, in Melpomène room, before the last noon stroke rings. Kind of like Cinderella, but for architects. That's why in order to respect that rule, architects students rented to coal delivery men their charrettes so they could hand in their projects in time. That way, all students earned precious time in transportation and could work on their projects until the last minute. That's how the expression « être charrette » was born, or « faire charrette » or even « to do Charrette » (yes, it even exported itself, classy).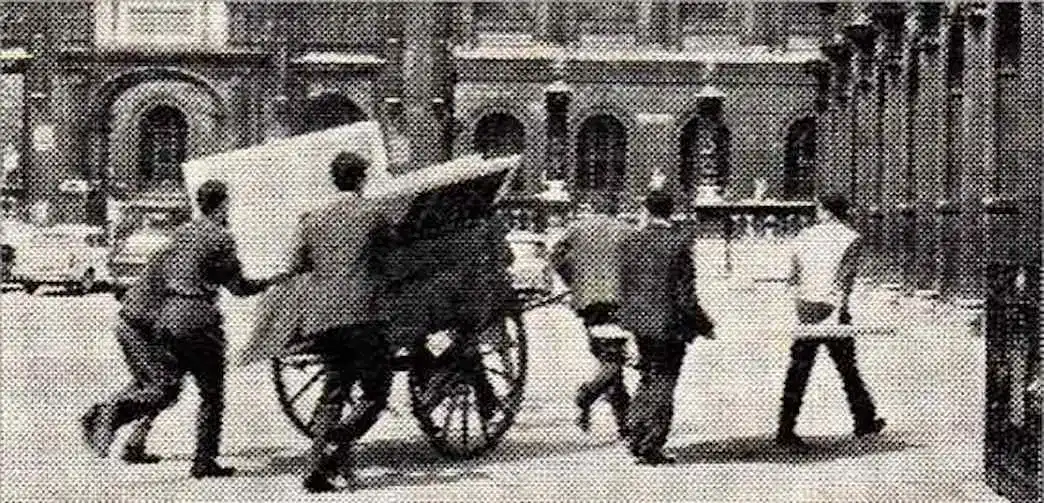 Gazette de Saint-Germain-des-Prés
Another important thing, our digital careers have been tied to ConTech (architecture, construction...) for a long time. So it does make sense. The charrette is our philosophy. For our clients or for the club, we will use every moment to do our best before the given deadline. We are and will always do Charrette for our projects. The aim of this little speech was not to pretend we are History teachers, but it was important for us to explain why and how we got to choose this name. Thank you for reading us until the very end. As a reward, write us and Nicolas will invite you to a kebab at the Beaux-Arts to thank you (without extras, we're not THAT rich).