Artelink
artelink.com
Artelink is a complete platform for independant workers and companies in traditional sectors (construction / science...). It helps them match and collaborate.
UX/UI
Development
API
Growth-hacking
Data Science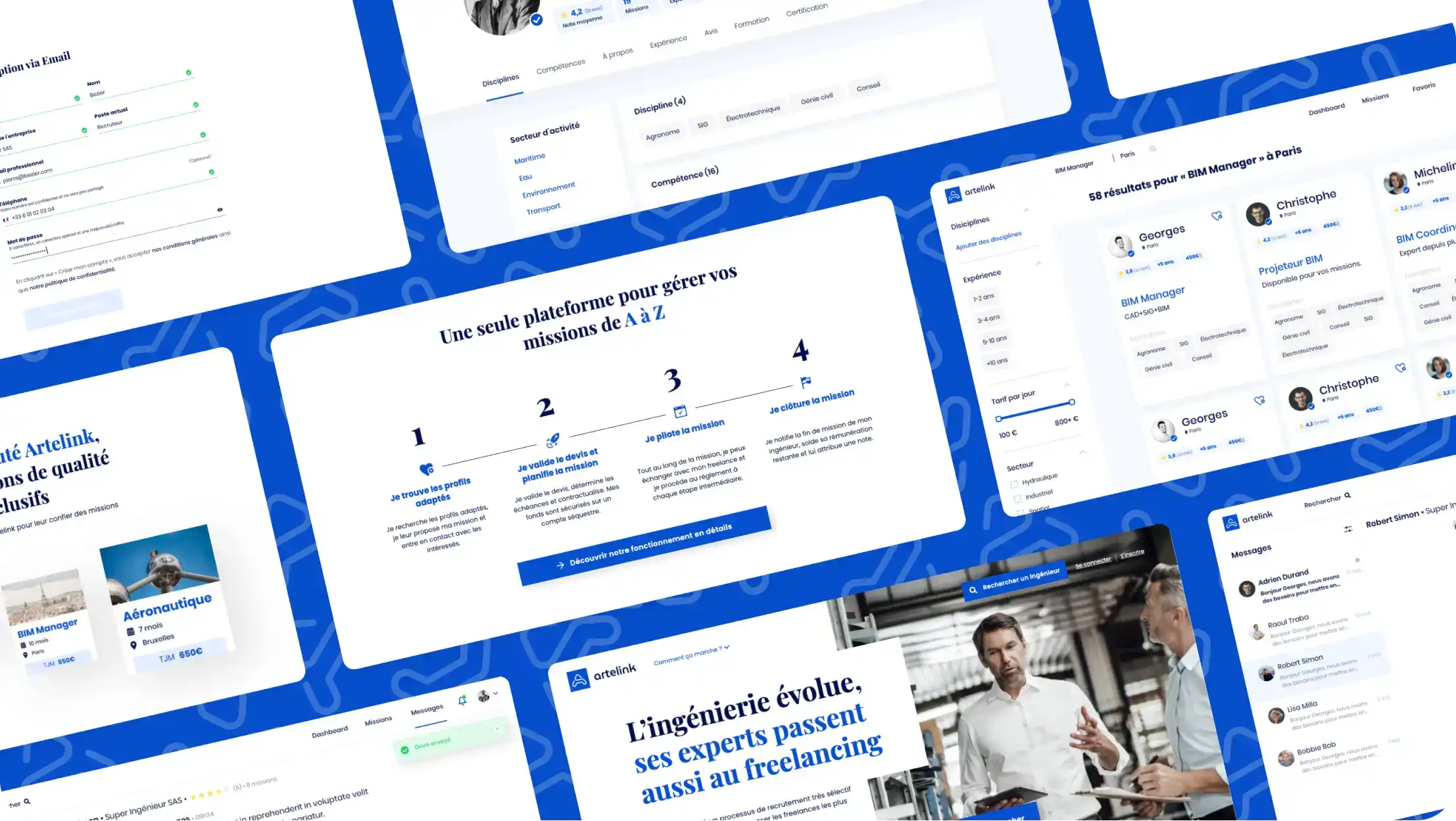 Engineering is changing
More and more engineers leave their employee positions to go freelancing. Along this societal change, Artelink created a platform for managing missions, from the profile research, through the contract signature to final payment.
The charrette.club was contracted for this project.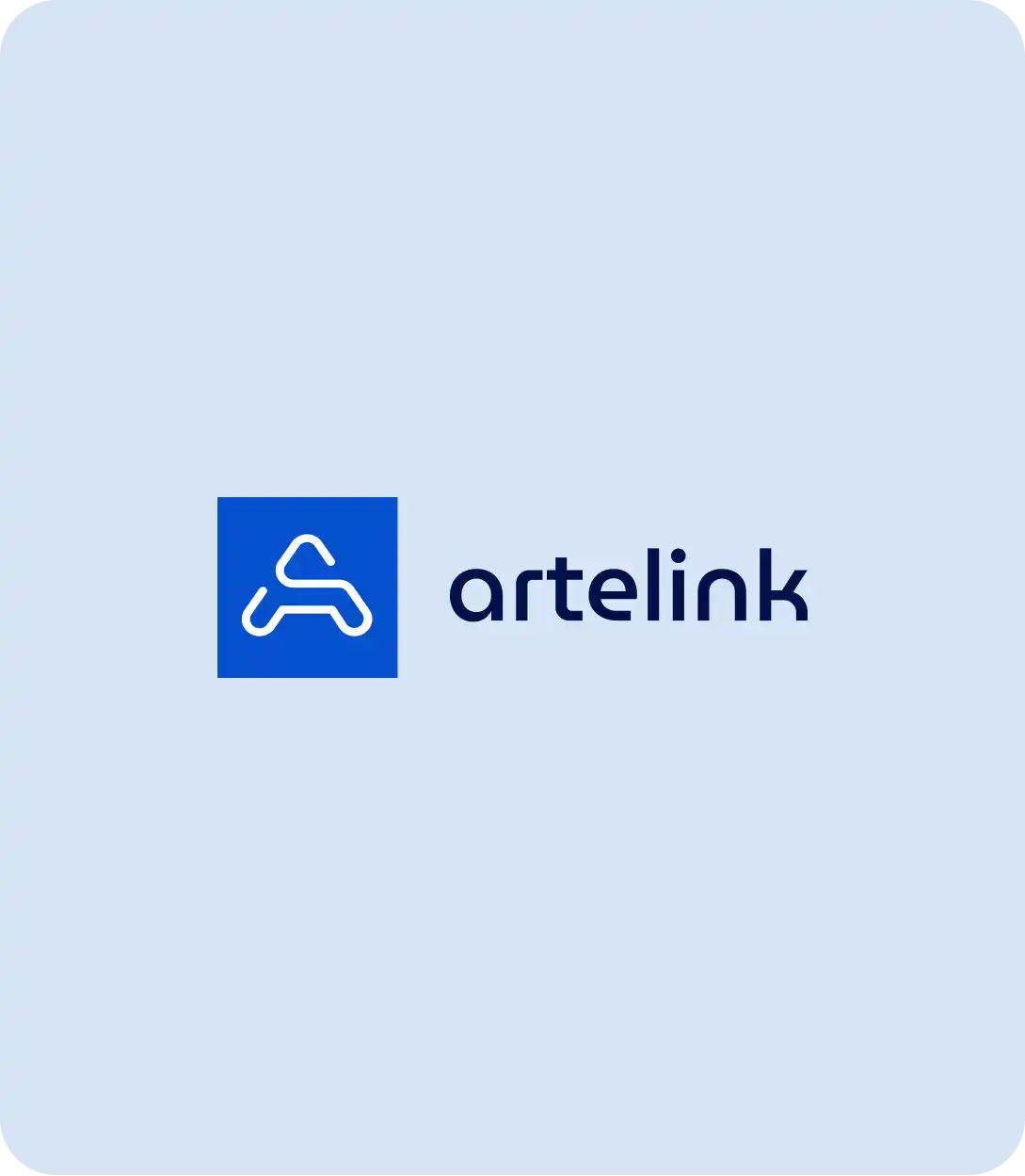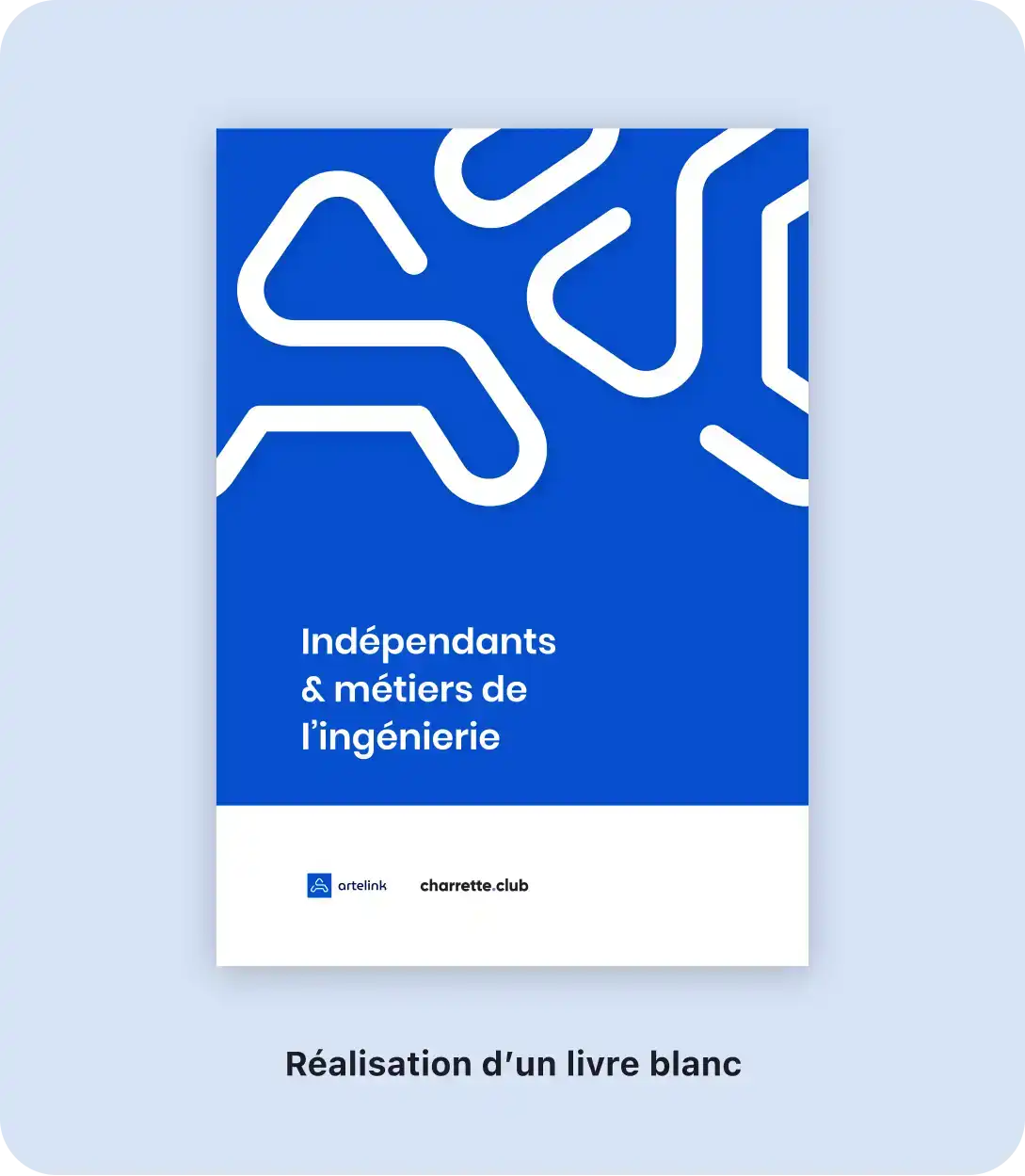 Our assignments:
Creating a brand, an identity and a graphic charter: Artelink
Creating a platform and a responsive showcase site with recent technologies (React.JS, Ruby on Rails, Elasticsearch, Docker, Kubernetes, AWS)
Creating a blog and a support website
Recruitments for creating content for blog and support site
Creating the administration Back Office to manage the platform (users, documents and access rights)
Chosing and configuring commercial tracking tools
Chosing and setting up the emailing tool (transactional and automations)
Deployment and communication campain for platform launching
Freelances recruitment through growth-hacking and SEA
Matching algorithm enhancement with Machine Learning
Today, we continue to make the platform grow with Artelia, and help them with strategic decisions regarding Artelink.

"We started our collaboration with charrette.club to create the Artelink platform. Since late 2020, we've been working together to make it grow. Quality and timing engagements were always honored. The charrette.club handed us an exploitable ready-to-use project. Today, they are helping us with its business development."
Patrick Agnoletto - Artelia